To make the most of your first visit, download these forms to complete ahead of time.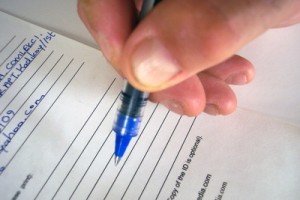 Filling out forms ahead of time can be helpful because you don't always have the information, like medication dosage or your doctor's phone number, with you at your appointment.
If you have any questions about a certain part of the form, just leave it blank and bring it with you to your appointment – I can help you figure it out.
Note: there is also a Release of Information Form that can be used at any time to give me the right to communicate with others (doctors, family members, etc.).
All forms are provided in Adobe PDF format. If you do not already have the Adobe Reader installed, click here to download.